Guests
Inside the Metropolis
Within the confined space of the Cathedral, the heat was intense and, even in the candlelight, beads of sweat could be seen on more than one royal brow. Some must have been regretting the heavy ceremonial gear that they were obliged to wear. Prince Philip looked cool in his crisp white admirals uniform, while Queen Juliana of the Netherlands wearing a grey dress and a large pink hate took the precaution of bringing a large lace fan.
Perhaps the most sensational outfit was that of Queen Sirikit of Thailand. Her golden gown was complemented by a huge collar-piece, studded with jewels and embroidery. She was without a hat, but her elaborate coiffure was wound into a nest for a large sparkling gem.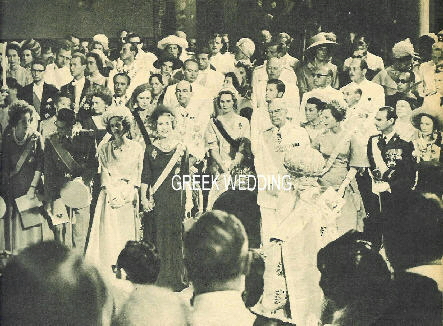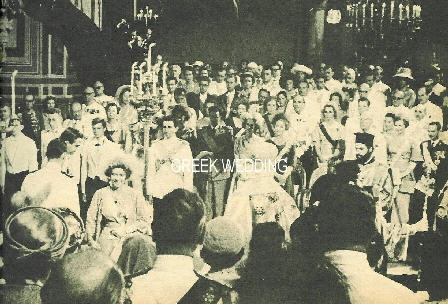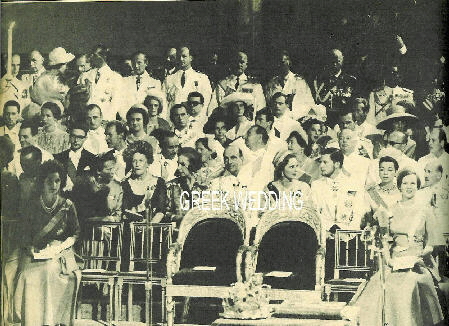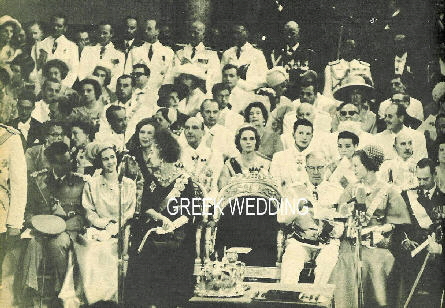 1st Row: King Baudouin and Queen Fabiola of Belgium, Queen Ingrid, King Gustaf Adolf of Sweden, Crown Princess Margrethe of Denmark, Grand Duke Jean and Grand Duchess Josephine Charlotte of Luxembourg.
2nd Row: Queen Marie Jose and King Umberto of Italy, Queen Anne of Romania, King Simeon and Queen Margarita of Bulgaria.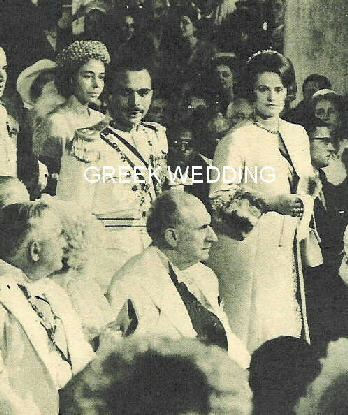 Prince Philip. King Hussein of Jordan and Princess Muna of Jordan.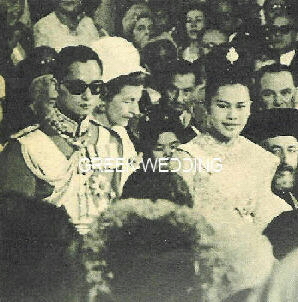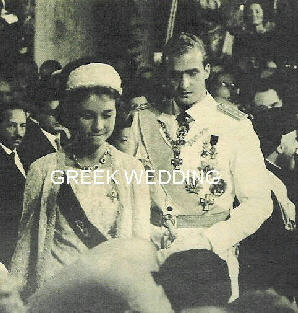 King Bhuminol and Queen Sirikit of Thailand. Princess Sophia and Prince Juan Carlos.