Official Photos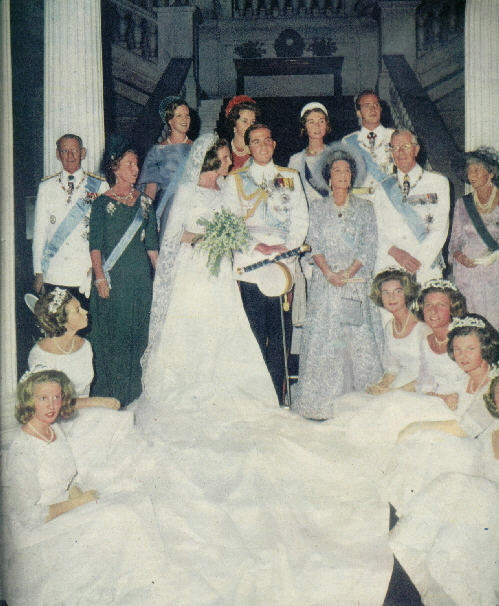 The couple with their immediate families as well as Anne-Marie's bridesmaids: Clockwise: Princess Anne of Great Britain, Princess Christina of Sweden, Princess Irene of Greece, Princess Tatiana Radzwill, Princess Marguerite of Romania, Princess Clarissa of Hessen(cut off).
1st Row: King Frederik and Queen Ingrid of Denmark, Queen Anne-Marie and King Constantine of Greece, Queen Mother Frederica of Greece, King Gustaf Adolf of Sweden(grandfather to the bride) and Duchess Victoria of Brunswick(Constantine's maternal grandmother).
2nd Row: Princesses Margrethe and Benedikte of Denmark, Princess Sophia and Prince Juan Carlos of Spain.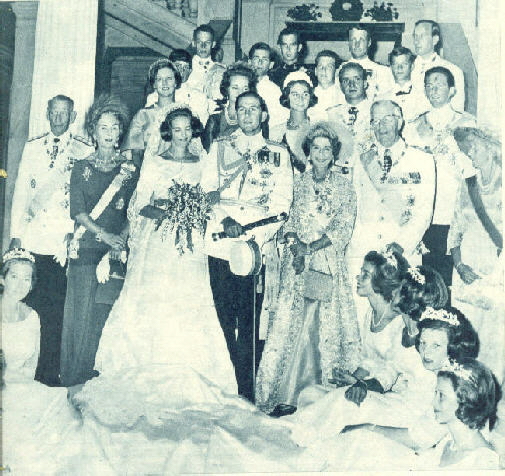 Again with the Crown Bearers: Prince Michael of Greece, Charles Prince of Wales, Crown Prince Carl Gustaf of Sweden, Crown Prince Harald of Norway, Prince Michael of Kent and 2 others that I can't seem to identify.