Procession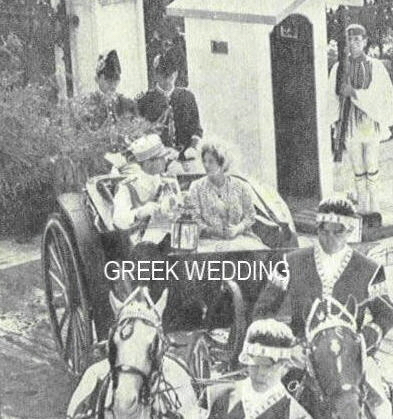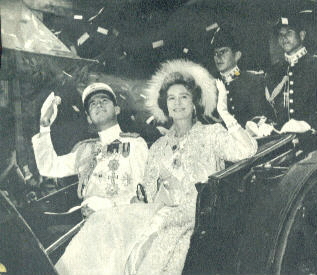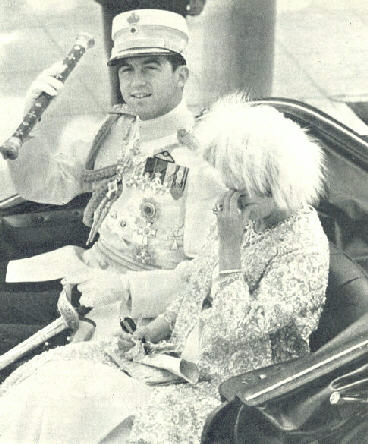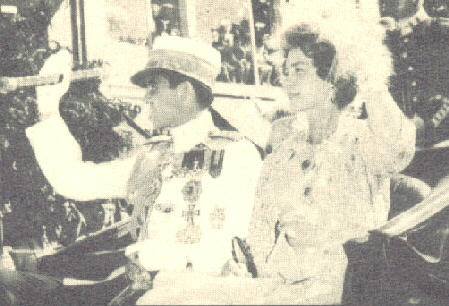 The proceedings began at 10 a.m., as King Constantine set off with his mother in a black open carriage, heading towards the Metropolis, the Greek Orthodox Cathedral of Athens. Dressed in his full Field Marshall's uniform, his white jacket glittering with a wealth of gold braiding and medals, he had the look of a fairytale Prince.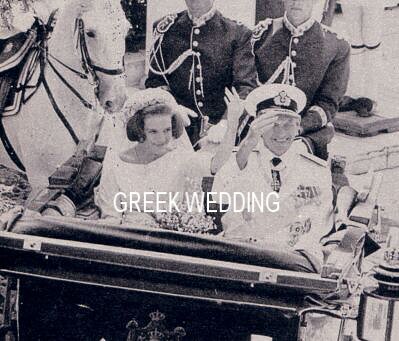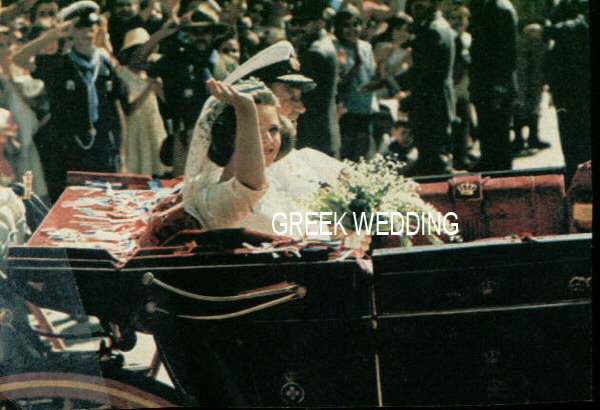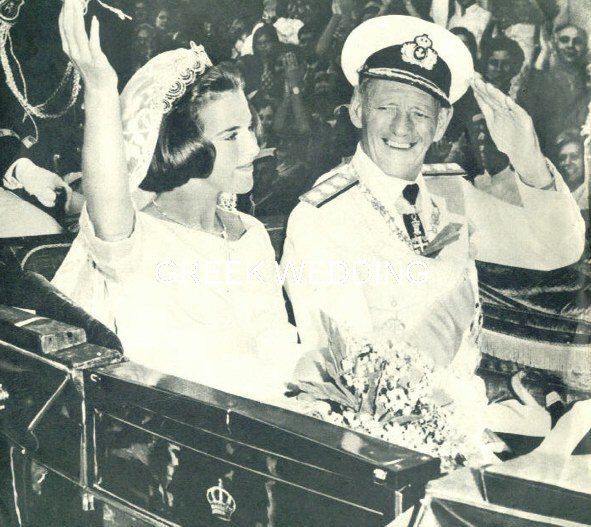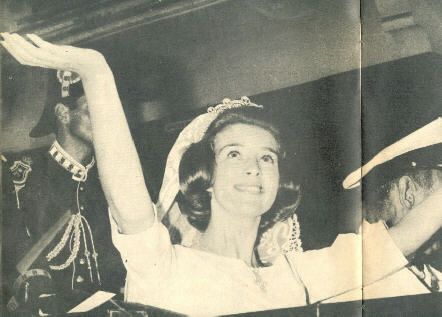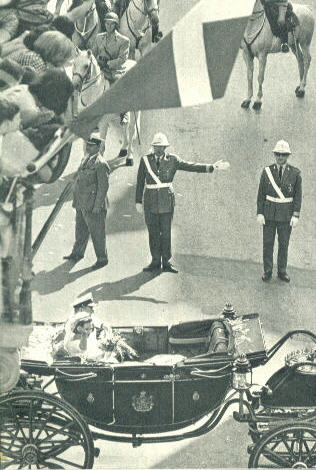 Soon afterwards Anne-Marie and King Frederik made their departure in an open landau drawn by six greys. The Princess looked a picture of innocence and happiness.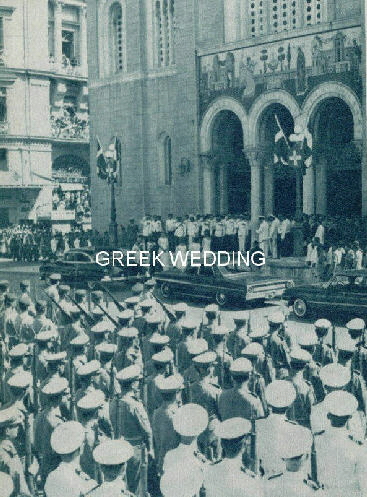 Outside Athens Cathdral, where the relgious wedding ceremony of Constantine and Anne-Marie will be held.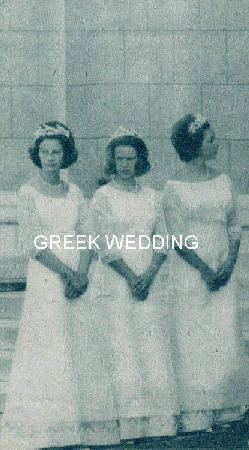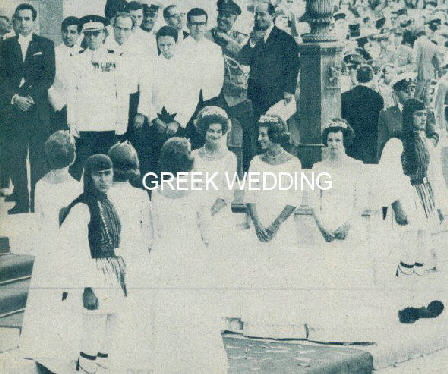 Anne-Marie's bridesmaids: Princesses Clarissa of Hessen, Anne of Great Britain and Christina of Sweden. Princesses Irene of Greece, Tatiana Radziwill and Marguerite of Romania.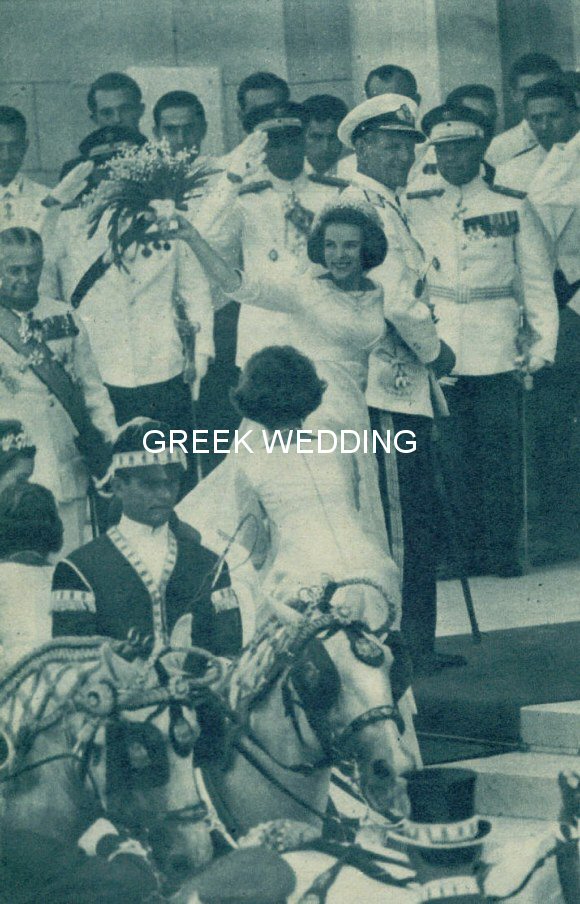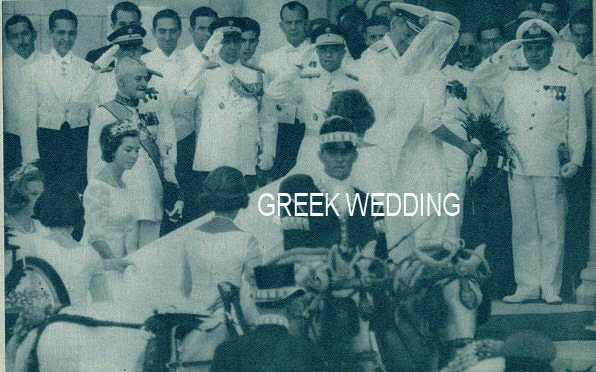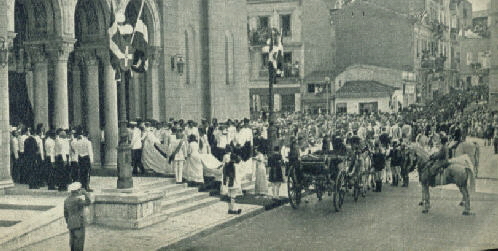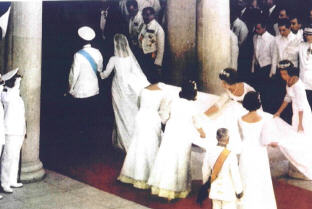 As Anne-Marie arrived at the Cathedral her bridesmaids were called into action to help untangle here immense 20-foot bridal train. Anne-Marie along with her father King Frederik of Denmark arrive at the Cathedral where Anne-Marie waved to the waiting crowds.