Ceremony
The interior of the Cathedral matched the brilliance of its guests.Its ancient gloom was set off by the gleaming silver icons, the abundant sprays of flame-red gladioli and the shimmering light of 1000 candles. On top of this, the gold encrusted tunics, robes and bulbous crowns of the Greek patriarchs glimmered darkly, like the memory of a bygone era.
Throughout the Orthodox service, there was the steady drone of chanting from the choir. In the Eastern Church, there is no requirement for the bride and groom to say "I Do". Instead, they have to listen as the Archbishop intones the sacrament of matrimony. The first of these was symbolized by the exchanging of the rings and taking of the communion while, for the latter, the service followed a Russian custom, introduced into Greece by Queen Olga, whereby crowns were held over the heads of the two partners.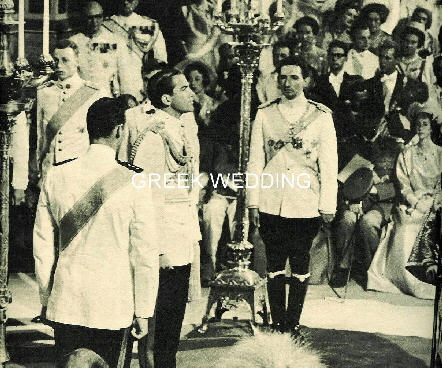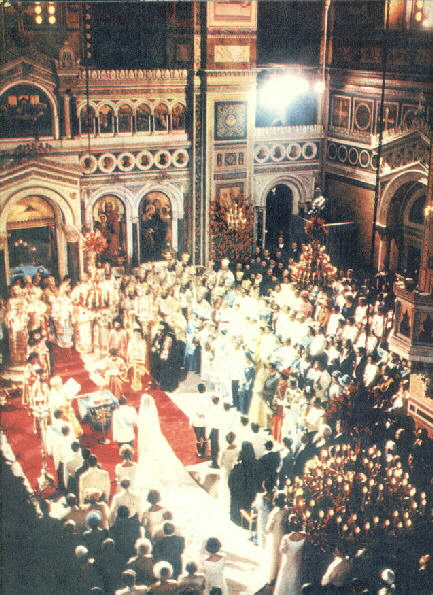 The scene inside the cathedral was wonderfully dramatic and colourful. The bridal couple faced a phalanx of Greek patriarchs in their gold, red and white robes. To the sides and behind the couple were the royal guests and heads-of-state in all their finery. The Archbishop Chrysostomos, the Primate of Greece conducted the ceremony.
Constantine and Anne-Marie gazed at each other throughout the ceremony, whispering words of encouragement. The brides father his hands visibly shaking looked far more nervous than she.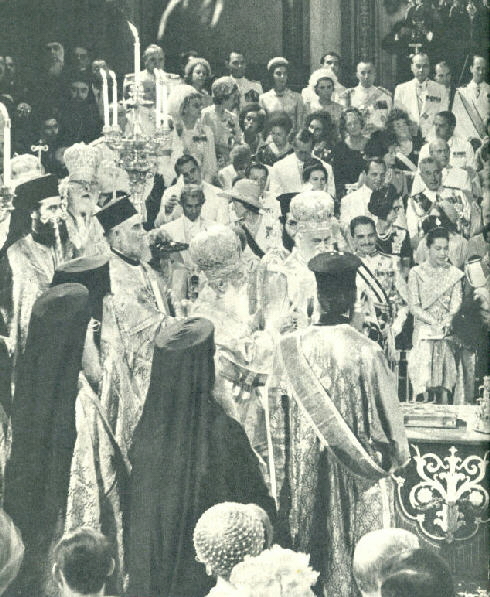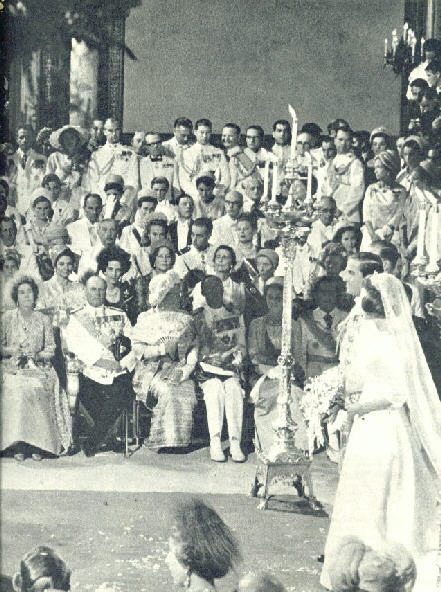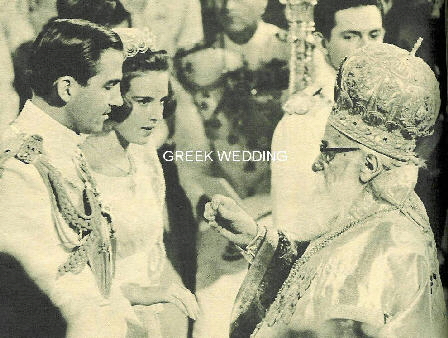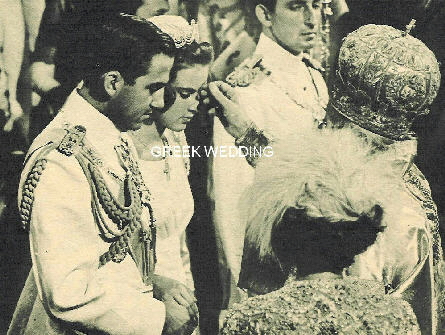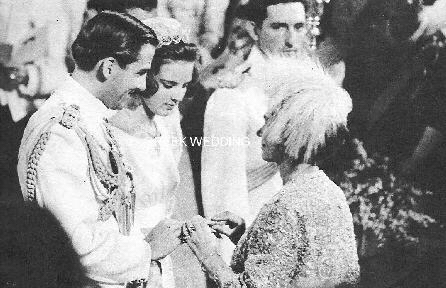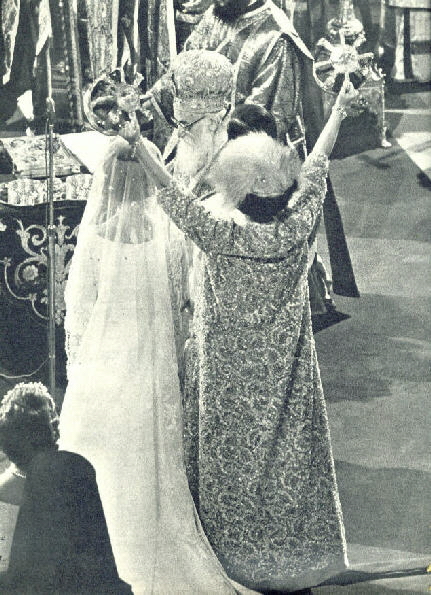 Queen Frederica took the lead in the trickiest part of the ceremony, supporting marriage crowns above the young couple's heads. A succession of eight Princes took over this role in the marriage ceremony: These included Crown Prince Harald of Norway, Crown Prince Carl Gustaf of Sweden, Charles Prince of Wales, Prince Michael of Greece, Prince Michael of Kent, etc.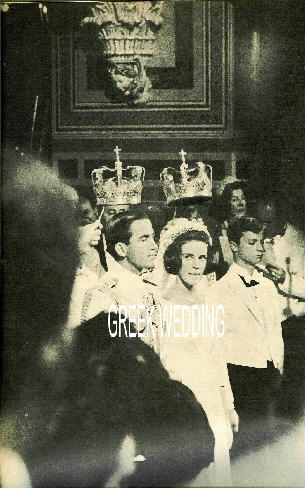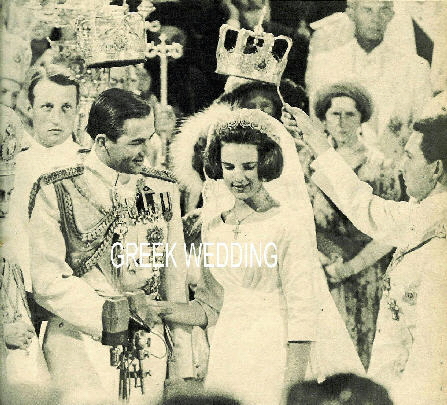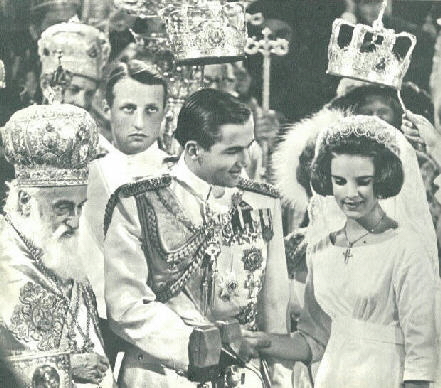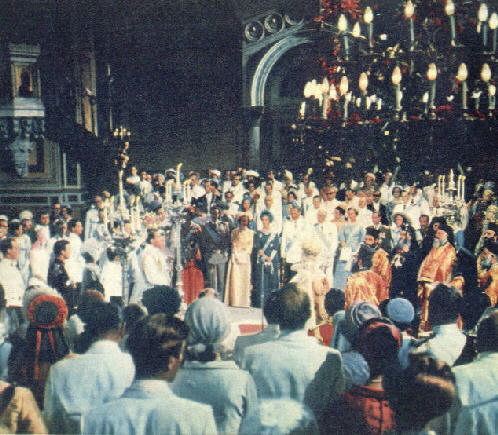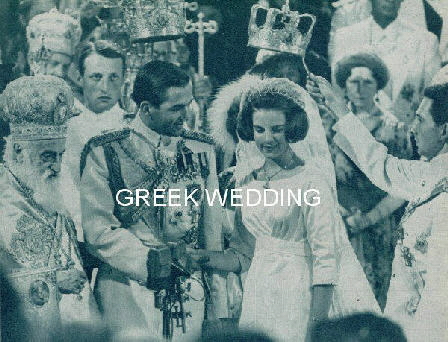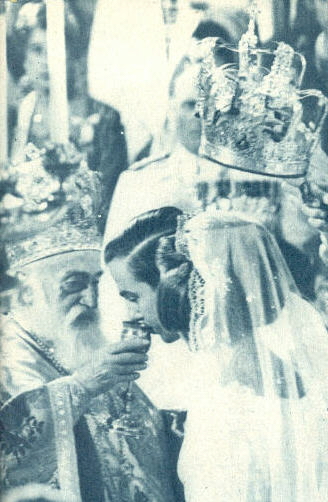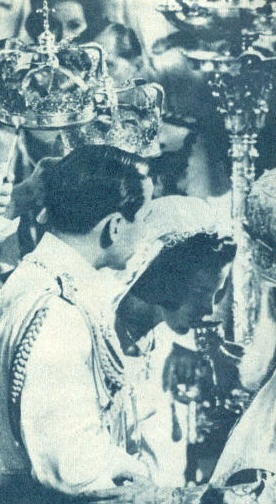 The couple each take three sips from the loving cup.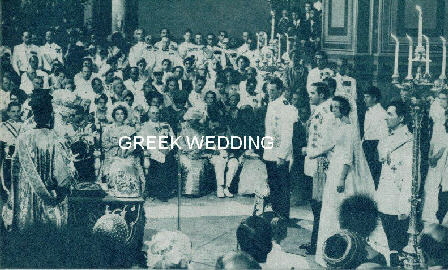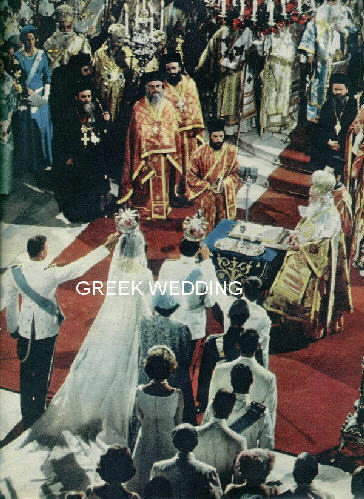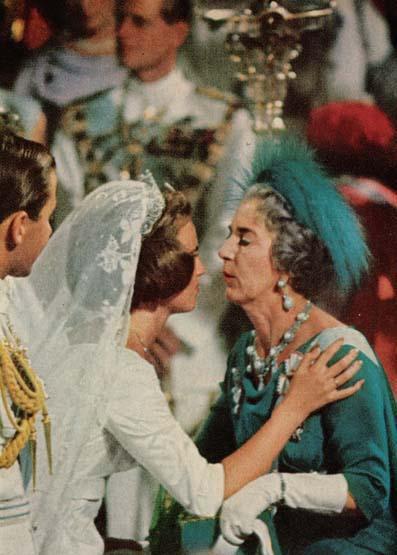 Finally it was over. Red and white rose petals fluttered down into the cathedral. The bride and groom embraced their parents and Frederica made a curtsey to the new Queen of Greece.