September 16, 1964
The prologue to the wedding of HM King Constantine II of Greece and HRH Anne-Marie, Princess of Denmark was a glittering ball held at the Royal Palace of Athens for 1600 guests. The ball which was held in the gardens of the palace, bought together the best of society and the aristocracy seen in the last few years. In attendance were 16 King and Queens, 120 Princes and Princesses and many other nobility titles from the Gotha.
King Constantine and his fiancee Princess Anne-Marie opened up the ball dancing to "Blue Danube" by John Strauss. Following the couple on the dance floor were King Frederik and Queen Ingrid of Denmark dancing to "Splendid Copenhagen".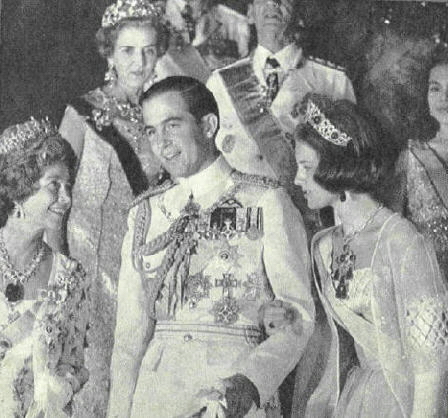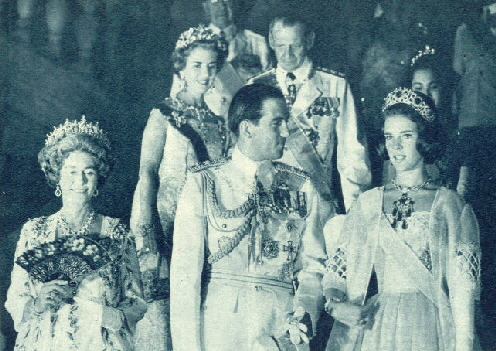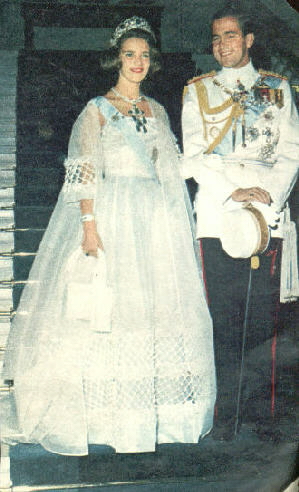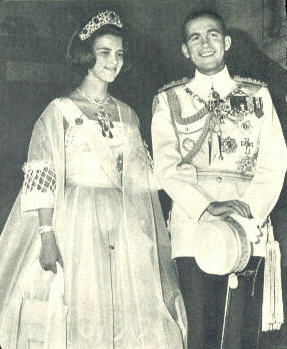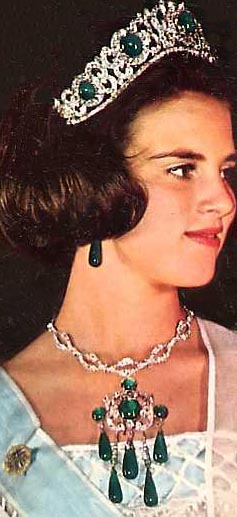 On this night Princess Anne Marie was wearing a beautiful dress fit for a young bride in light blue organza with embroidery along with the jewels of the Queen of Greece and the Order of the Grand Cross. On her right hand was a brillant emerald, a part of the set of the renowned Romanov Jewels. Queen Frederika with only 36 hours left to being the first lady of the nation, had already passed on most of her jewels to her successor.